Hello,
I am using webURL in my mobile app for chat.
When user answers with black space at beginning (eg. ABC)
Then in mobile it is showing only. while if i access the URL directly to my browser the initial space is removed and showing me only word (eg. ABC)
Below image is showing UI of mobile:

Below image showing UI web URL: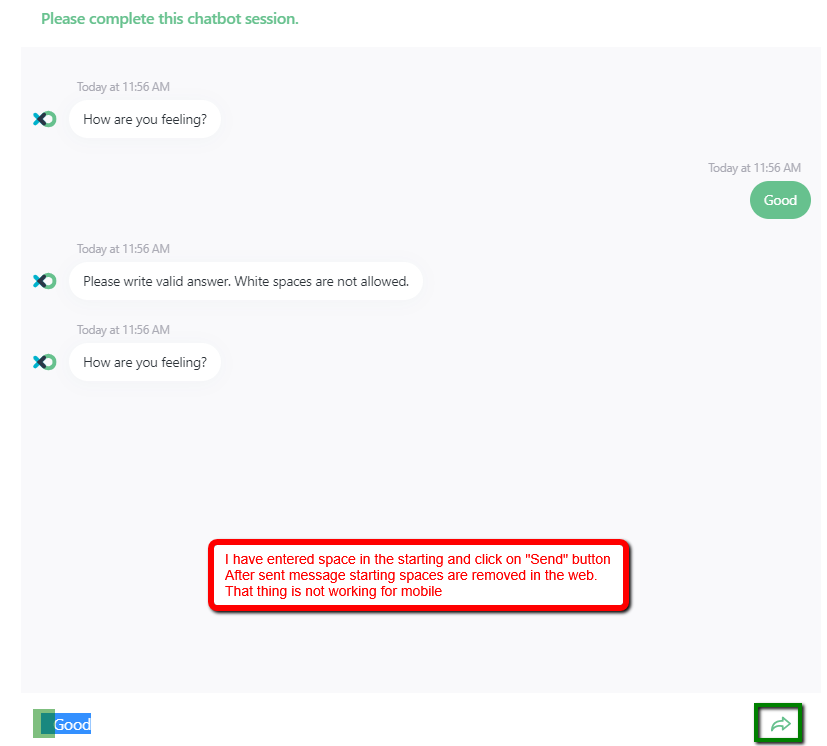 Please replay as soon as possible. We need urgent.
Thanks !