First of all, thank you for releasing Telegram specific actions.
I noticed however that the previews for the actions in the dashboard are not working:
"Send a message" is empty
"Send a photo" and "Send an animation" show a text message instead
Since we have ~30 different flows, it would be nice to be able to scan the contents of the actions quickly.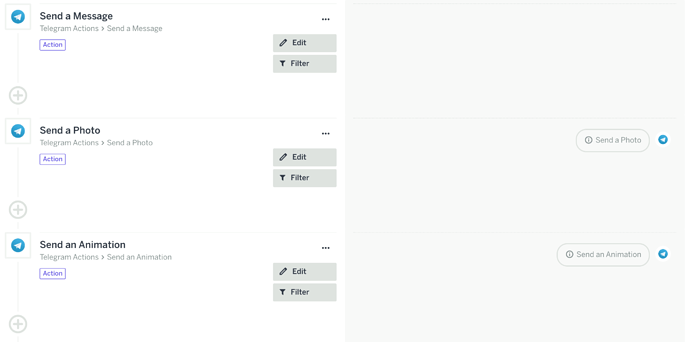 Is this a known bug, and if so can you give an ETA on the fix?