Facebook is making a change to the way persistent menus display, so from tomorrow (Thursday 15th August 2019), there will be supporting changes to Flow XO.
To create a more seamless experience for users, Facebook are transitioning from nested persistent menus, where a multi-layered hierarchy of items can be presented to the Messenger bot user, to a single layer format. This will create an even better and more seamless user experience. This will initially affect users of the iOS version of the Messenger app.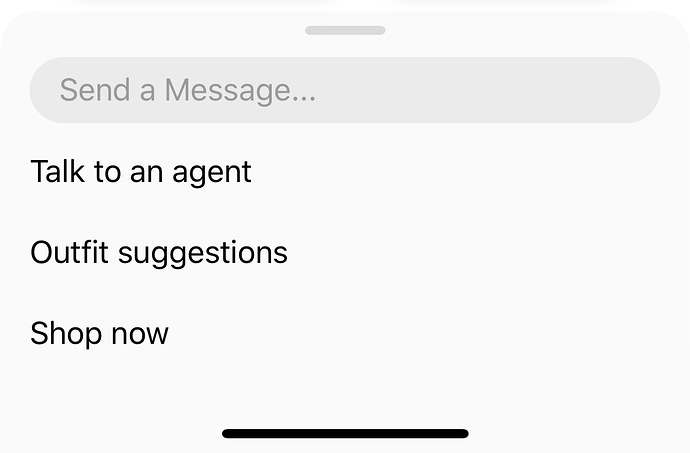 To support this in Flow XO, you will no longer be able to create persistent menus with nested items and it will only be possible to create single layer menus in your Messenger bot (like the image above). Editing existing persistent menus will also result in them becoming single layered.
The Flow XO changes to support this will be released tomorrow (Thursday 15th August 2019) in line with Facebook commencing deployment of the new iOS app version. We encourage all users with Messenger bots using nested persistent menus to check that their bots still present the required menu items in an effective order for your customers.